Gmp Ghp Certification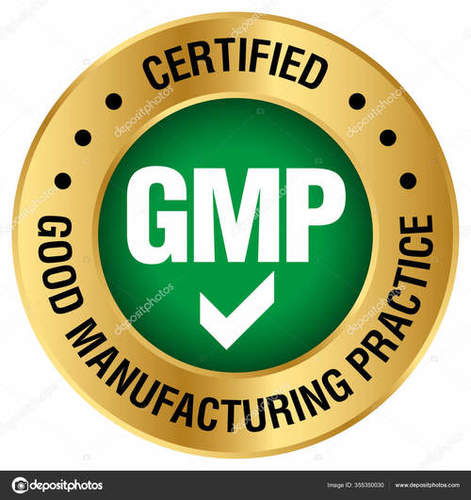 Gmp Ghp Certification
Product Description
Good Manufacturing Practices (GMP) & Good Hygienic Practices (GHP) refers to the Practices which manufacturers, processors, and packagers should take a sproactive steps to ensure that their products are safe, pure, and effective.
GMP requires a quality approach to manufacturing, enabling companies to minimize or eliminate instances of contamination, mixups, and errors. This, in turn, protects the consumer from purchasing unsafe and poor-quality products. Failure of firms to comply with GMP can result in very serious consequences including recall, seizure, fines, and imprisonment. It addresses issues including recordkeeping, personnel qualifications, sanitation, cleanliness, equipment verification, process validation, and complaint handling. Most GMP requirements are very general and open-ended, allowing each manufacturer to decide individually how to best implement the necessary controls. This provides much flexibility, but also requires that the manufacturer interpret the requirements in a manner that makes sense for each individual business.
All consumers have the right to expect and demand safe, good-quality food. A lack of food safety assurance can lead to the failure of food businesses and destroy national food sectors. Food safety/quality management and assurance systems along the supply chain ensure that food businesses can keep food safe. This set of preventative controls may include Good Agricultural Practices (GAP), Good Practices on Animal Feeding, Good Manufacturing Practices (GMPs), Good Hygiene Practices (GHPs), and Hazard Analysis and Critical Control Point (HACCP) systems. In particular small-scale producers and traders in developing countries need support in planning and implementing food safety management programs in line with internationally recognized standards
Establishmen design & facilities location, premises & facilities
Control of operations
Establishment: maintenance & sanitation* Establishment: maintenance & sanitation maintenance & cleaning, pest control, waste management.
Persona lHygiene* health status, illnesses, personal cleanliness, behavior of the visitors transportation design, use & maintenance
Product information & consumer awareness identification, prod info, labeling, consumer education identification, prod info, labeling, consumer education& Training
promoting the application of GHP at all stages of the food chain, and the HACCP system as appropriate, in line with Codex guidelines and recommendations;
promoting sustainable development of capacities and systems by national institutions(private and public) to enable the delivery of technical assistance within the country;
developing tools and training materials for adaptation and use in support of national training programs with the aim to strengthen important value chains and develop sector-specific national codes of practice.
Trade Information
Cash Advance (CA)

All India
Good Manufacturing Practices (GMP) & Good Hygienic Practices (GHP)