Bis Certification Registration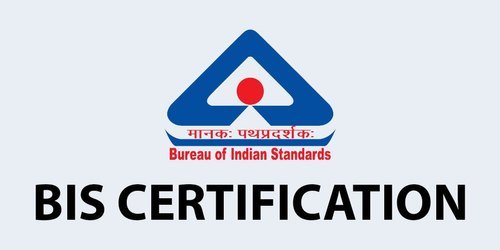 Bis Certification Registration
Product Description
In 2012 Compulsory Registration Scheme (CRS) was introduced by the Department of Electronics and Information Technology (DeitY) now called the Ministry of Electronics and Information Technology (MeitY) along with the Bureau of Indian Standards (BIS). Under this scheme, it is mandatory for manufacturers to get their products registered before launching them in the market.
BIS Registration is essential for all the electronic products which are listed in the Compulsory Registration Scheme (CRS) and If you want to sell the particular product in India. All manufacturers regardless (foreign or Indian) need to apply for this registration to Import the product in India or for doing sales into the Indian market.
Highlights of BIS CRD
The products are tested for safety as per the applicable IS standard.
Overseas Manufacturers are required to have a local representative in India who will represent the manufacturer locally and will be responsible for placing the product in the market.
This program is for the manufacturer and unique registration is granted for each manufacturing location
BIS Registration Certificate is issued to Manufacturing Units only and no Importer or Trader can get it in their own name.
Registration is granted based on the following criteria (3 Basic Elements)
Manufacturer (Each Location)
Brand Name
Product type
Other Points to understands
Marking Requirements: Standard mark for CRS to be marked on the products and packaging after BIS registration is granted.
Registration Validity: Registration is valid for two years and can be renewed if there is no change in the product and the standard.
Test Report: Issued by BIS Recognized Testing Laboratory in India (Foreign labs are not recognized for this program) and as per the series guidelines issued by MeitY, a report can cover a maximum of ten (10) models in a series. For Sealed Secondary cell/batteries twenty (20) models and for Fixed LED Luminaires fifty (50) models can be covered in a series.
The process of BIS Registration is divided into two steps:
Step-1: Firstly, the sample of the product is to be given to BIS Approved Indian Laboratory for testing under defined IS Standard.
Step-2: Secondly, after getting the test report, apply to BIS Office with prescribed filled-up Form VI attached with a lab test report, factory documents, information & undertaking. After scrutiny of all submitted documents & information, BIS Registration Certificate will be issued.
Information Required for BIS Registration Process
Technical Information of Product for LAB TESTING
PCB Layout
Schematic Diagram
User Manual
Critical Component List (CCL)
Registration is granted based on the following criteria (3 Basic Elements)
Factory Documents & Information to complete the BIS Application Form & Process. The Basic information for the manufacturing unit is required
Legal Address Proof of Factory (Manufacturing License Copy)
Trade Mark Registration Copy (Brand Name Registration)
Organizational Chart of Factory (Top Management + QA Team)
List of Machinery
List of Equipment (QA)
Documents of Authorized Indian Representative (AIR), in case of foreign manufacturer
Timeline for BIS Registration
Total Time for BIS Registration will be approx. 30-35 working days, including testing time (15-20 working days) and BIS application processing time (10-15 working days).
If documents are complete and can be provided in stipulated time then the Time period can be met or shorten
Product details
| | |
| --- | --- |
| Mode of Report | Soft Copy |
| Service | BIS Certification |
| Type of Industry | For Manufacturing |
| Type of Certification | New Certification |
| Services offered | Consultancy |
| Training Courses (if applicable) | Consultancy |
| Document verification Mode | Online |
| Target Location | Pan India |
| Certifications Provided | Consultancy |
Trade Information
Cash Advance (CA)

All India